Privacy Policy
Your Email Address & Other Personal Information
We don't share (give or sell) your email address or other personal information with anyone unless we have your explicit permission. In other words, we will contact you first before forwarding giving your email address or other personal information to one of our licensees.
You will be asked if it is OK to share your email and other personal information with our licensees. If you give us permission, we will pass your email and other personal information on to them. If you tell us "no", then it stays only with us.
SPAMMING YOU?
Nope. We won't be sending you a bunch of emails that you don't want. We know it doesn't work. We won't SCAM you and we won't SPAM you.
Ordering
We request information from the user on our order and registration forms. Here a user must provide contact information (like name and address) This information is used for account creation purposes only. If we have trouble processing an order, this contact information is used to get in touch with the user.
Cookies
Some of our pages require the use of cookies. Cookies are used to store your login information for your convience, and are also used to track in our referals program. No personal information is stored in these cookies.
Log Files
We use IP addresses to analyze trends, administer the site, track user's movement, and gather broad demographic information for aggregate use. IP addresses are not linked to personally identifiable information. Logging IP addresses enables us to maintain the security that we need to operate our business. Individuals that violate our policies may be blocked from entry into our sites.
Sharing
We may share aggregated demographic information with our partners and advertisers. We do not share individual or individual business information. Maintaining group demographics, however, is vital to our ability to demonstrate the utilitarian aspects of our partnerships.
Links
This web site contains links to other sites. Please be aware that we are not responsible for the privacy practices of other sites. We encourage our users to be aware when they leave our site and to read the privacy statements of each and every web site that collects personally identifiable information. This privacy statement applies solely to information collected by this website.
Surveys & Contests
From time-to-time our site requests information from users via surveys or contests. Participation in these surveys or contests is completely voluntary and the user therefore has a choice whether or not to disclose this information. Information requested may include contact information (such as name and shipping address), and demographic information (such as zip code, age level).
Contact information will be used to notify the winners and award prizes. Survey information will be used for purposes of monitoring or improving the use and satisfaction of this site. The individual or business data that we collect from our users is never made available to third parties
Fresh Chinese Cuisine
Monday - Friday 11 am to 9:30 pm
Saturday - Sunday 11:30 am to 9:30 pm
Tendy's Garden
920 East 1st Street
Port Angeles, WA 98362 | Directions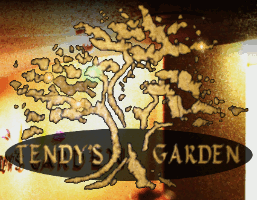 Tendy's Garden is a family owned restaurant located in beautiful Port Angeles, Washington. We have expanded our restaurant! Now you can enjoy a comfortable waiting area as well as a new dining room.
Our expansion allows us to offer parties and events a large, beautiful, private dining area. Please contact us so that we can accomodate for your next event!
Microdata for Tendy's Garden:
Tendy's Garden Restaurant
4
stars - based on
58
reviews
920 East 1st Street
Port Angeles
,
WA
98362
3604523322
Categories:
Chinese,Asian, Dine In, Take Out
Takes Reservations: Yes